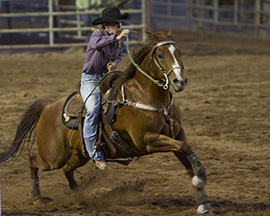 8th Annual Barrel Racing Jackpot
Saturday July 9th at 10:30am Western Park Indoor Arena.
Open 5D with $500 added money
Open 5D (1/2 second splits) $35 Entry Fee
Youth (10 & Under) $10 Entry Fee
Exhibitions 9:00am-10:00am $5 Each
Signups begin at 8:30am – no pre entries.
Arena will be open for riding at 8:30am
*Long Sleeve Shirts and Boots Required* Hats optional
For more information contact Cindy Williams (435) 789-5142.