Updated June 3, 2020
After months of careful evaluation, the Dinosaur Roundup Rodeo will move forward to host "The Greatest Show on Dirt" July 8-11, 2020, as scheduled. The rodeo will be held, with fans at full capacity whether Vernal is in the "yellow" or "green" risk phase.  We look forward to providing the best professional rodeo entertainment as we celebrate our 70th year of PRCA ProRodeo!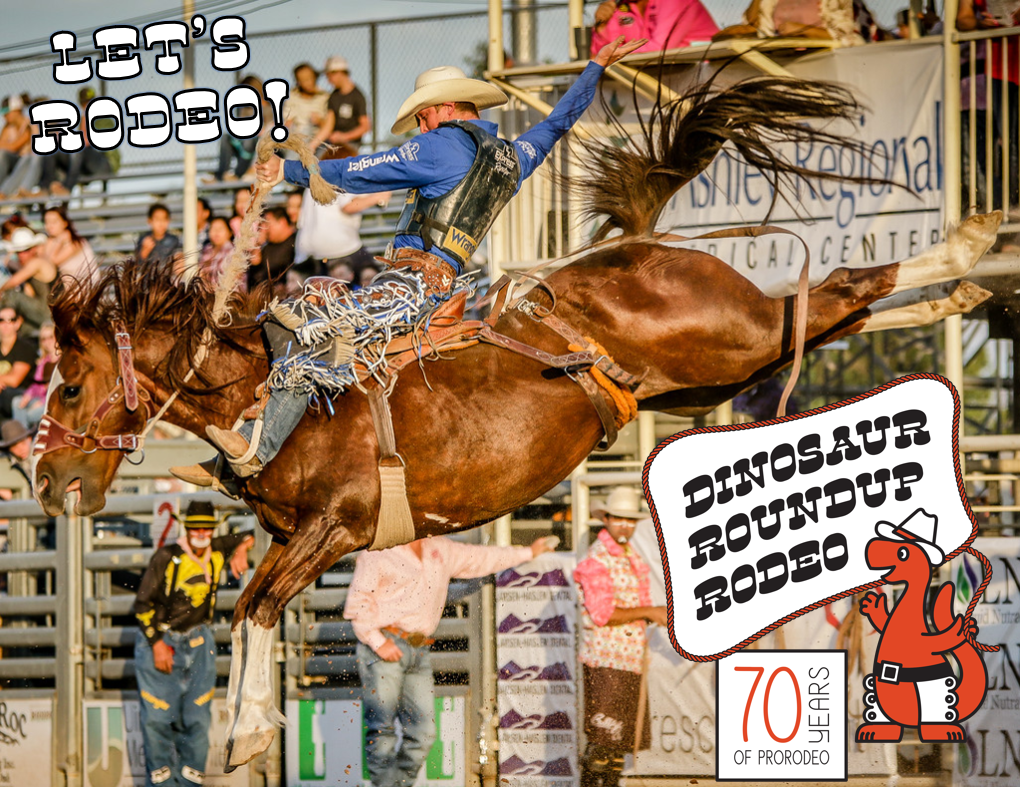 We are grateful for the community support for this event, and the support from our local and state officials. We have worked diligently with our local and state officials, contract personnel, and PRCA headquarters to make this event happen as planned.
Tickets will go on sale June 19, 2020. We highly recommend purchasing tickets online, as soon as possible for the best seat selection.
The COVID-19 Pandemic is a very fluid, uncertain situation, and our guidelines will change in the weeks leading up to the rodeo. We will publish all updates as we receive them as we continue to work with local and state officials. We are appreciative of your patience as we work through these uncertain times.
The Dinosaur Roundup Rodeo is one of the largest events in Uintah County, and has been voted as one of the top rodeos in the PRCA numerous times. Each year, the Dinosaur Roundup Rodeo brings over 500 professional contestants and thousands of fans to Vernal, Utah from many locations in North America. The Dinosaur Roundup Rodeo is a Utah not-for-profit corporation recognized by the Internal Revenue Service as a charitable, tax-exempt organization pursuant to section 501(c)(3) of the Internal Revenue Code. Every committee member and volunteer serve without compensation.