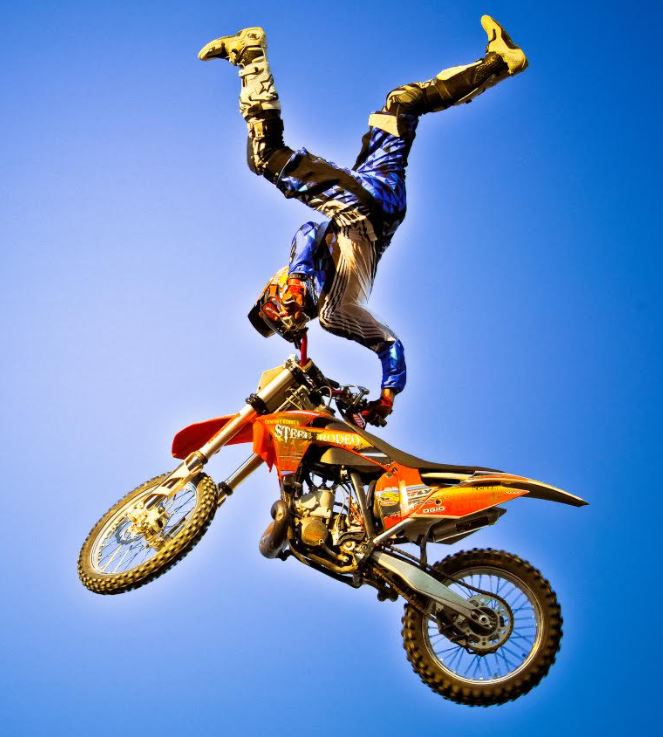 Vernal's Dinosaur Roundup Rodeo is honored to have a friend and freestyle motocross legend back in our arena for 2023. "Cowboy" Kenny Bartram from Stillwater, Oklahoma brings the best high-flying freestyle motocross action to rodeo audiences across the country!
Kenny Bartram is one of the most successful riders in FMX tour history. Throughout his career, he was won 10 medals at the X Games and Gravity Games, and 7 World Championships including the Van's Triple Crown and Dew Tours.
In addition to his professional riding success, Kenny has been featured on many television productions, including The Tonight Show with Jay Leno, 60 Minutes, and Ty Murray's Celebrity Bull Ride Challenge. He has also been featured in a number of music videos with country music stars such as Luke Bryan, Florida Georgia Line, Chris Cagle, and Bucky Covington.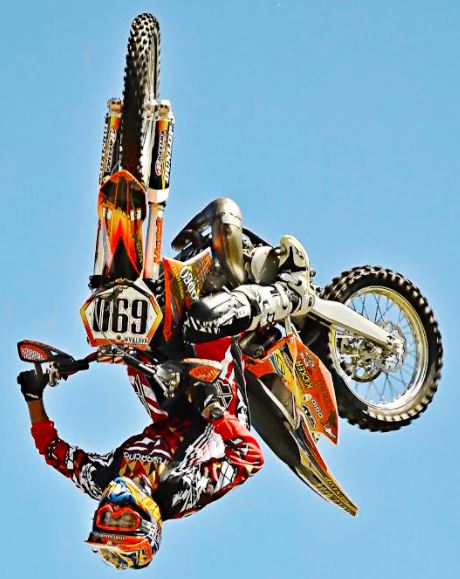 At 44 years old, Bartram continues to fly more than 75 feet with incredible tricks and maneuvers in the air on his dirt bike at rodeos and other community events across the country.
To maximize the high-flying action, Kenny will bring along other top riders, including Anthony Murray from Canon City, Colorado. Anthony is 29 years old, and has been riding professionally for over 11 years. Anthony is an X Games competitor and athlete for the Nitro Circus Live Tour. He has also been featured in country music videos, including Florida Georgia Line's "This is How We Roll."