The Dinosaur Roundup Rodeo Riders started about three years ago as an idea for a grand entry, explained Mechelle Miller of Vernal, the vice-president of this year's Dinosaur Roundup Rodeo.
The Roundup Rodeo Riders open the rodeo events, and it's up to them to set the stage for the fun and excitement to follow. "They get the energy going and start our rodeo," said Trinidy Bowden, this year's committee chair.
This year's group consists of 20 riders, from age 11 to over 50. Mostly girls and women, there are two boys on this year's team.
The Roundup Rodeo Riders invest lots of time, effort and practice, said Miller. "You have to make sure your horse is ready, you have to make sure you are ready physically and mentally," Miller said.
The practice begins two months before the rodeo, and the group as a whole meets one day a week to practice for about two and a half hours. But, they also work at home getting the horse ready.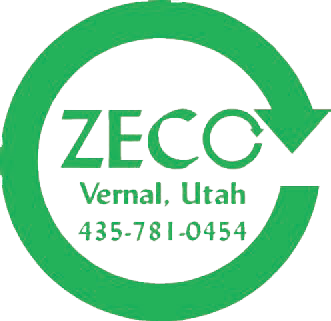 For the performance the group executes a precise pattern which takes lots of practice, Miller said. Bowden said she feels being on the team is a prestigious position. "They represent one of the largest rodeos in the U.S.," she said.
"Safety is our number one priority," Miller stressed. "We have to make sure the tack of the horses, the saddles, everything is in top condition," she said.
The group is all volunteer. "Zeco sponsorship is also important to the group," Miller said. "Without the sponsorship we couldn't progress to getting thing like last year's 'Tough Enough to Wear Pink' flags for the grand entry," Miller said. "The riders are committed; it's a pretty fun group and it's a lot of hard work."
The hard work, practice and commitment breeds a special camaraderie. "By the end of it we are pretty close. You have partners, and you have to trust that person," Miller said.