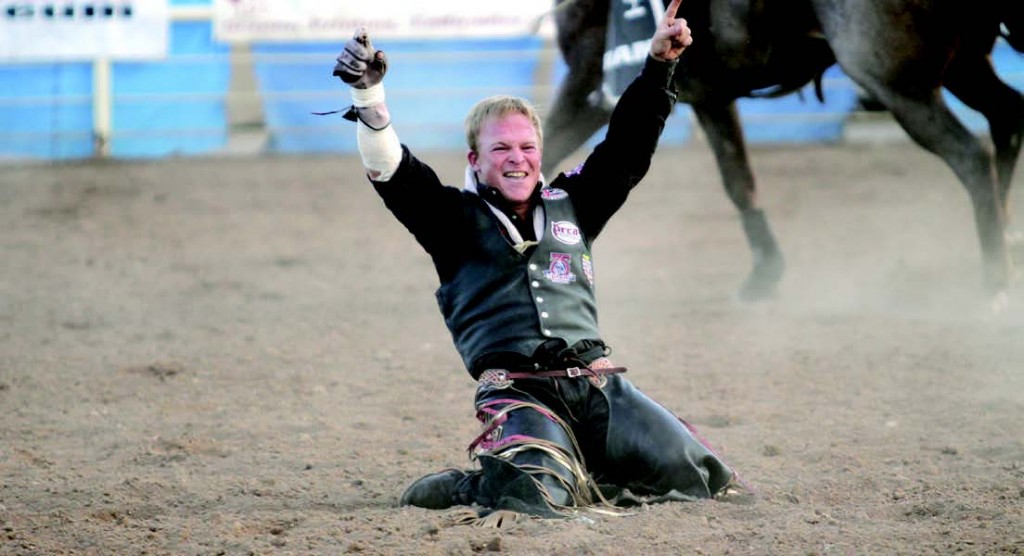 Justin Sportsmedicine Team enters fourth decade of rodeo athlete care
FORT WORTH, Texas -For more than 30 years, the Justin Sportsmedicine Team has been traveling across the country doing their best to keep rodeo athletes healthy and competitive in the arena. The Justin Sportsmedicine Team (JST) started out with 10 rodeos sanctioned by the Professional Rodeo Cowboys Association (PRCA) in 1981. The Justin Boot Company fully funds this program which was developed to provide medical support to rodeo contestants at the arenas where they were competing. The team now provides thousands of treatments at 125 rodeos covering 550 performances across the United States.
The longevity of the program is a testament to the success and dedication of having the best possible medical care available to rodeo athletes. A network of selected doctors, athletic trainers, therapists and hospitals and clinics provide comprehensive care to contestants. Mobile medical units were upgraded just three years ago to include x-ray viewing capabilities, electric stimulation machines, ultrasound units, treatment tables, cabinets stocked full of tape, braces and other medical supplies. It offers the capability to treat minor traumas and on going nagging injuries typically seen in the rodeo arena.
Additionally, laptop computers with customized injury-reporting software, give accurate exchange of information regarding all treatments and injuries. Rodeo contestants have grueling travel schedules and are rarely in one place for more than one night. Utilizing the software, a doctor or clinician treating an athlete will know exactly what previous JST doctor's evaluations of an injury were.
"This helps keep our treating clinicians who are out on the road better informed," said Mike Rich, executive director for JST. "And, it makes it possible for us to research and evaluate the cumulative injury information within the sport of rodeo as a whole."
Dr. Tandy Freeman, medical director for the program, was key in developing the software and has seen how it helps in the care of contestants.
"By nature of the sport of rodeo, we know contestants are going to get hurt. The types and severity of injuries were documented in the past, but now we have it in a central gathering place," Freeman said. 'This not only helps us as a whole, it also allows us to provide the best possible care to the individual contestants."
This technology, staff, and volunteers were used throughout the 2012 rodeo season including the Super Bowl of rodeo, the Wrangler National Finals Rodeo (NFR) in Las Vegas last December. For the year, the team saw 795 injuries and provided 6,533 treatments.
In spite of 49 injuries and 539 treatments at the 2012 NFR, all120 contestants were able to compete in each of the 10 rounds. This is the first time since 1993 that no one has withdrawn from the competition due to injury, which was not the case in 2011.
Saddle bronc rider Cody DeMoss, from Heflin, La., was one of the contestants that utilized on-site care the most in 2011. During the second round, he came off early and got stepped on by the horse he had attempted to ride.
DeMoss was helped to the training room where x-rays showed a broken humeral head. He received treatment three times per day for the next two days and attempted to ride again before deciding that he couldn't compete at the level he needed to be during rodeo's championship event.
"It's amazing that we have doctors, staff and the ability to have x-rays and the care that we have right here at the arena," DeMoss said at the time. "This is the best 'hospital' experience I've ever had." In many cases, DeMoss would have needed to go to the local emergency room for diagnosis, a process which can be both costly and time consuming. With local doctors involved and familiar faces from the Sportsmedicine team, there is a confidence in medical care in a sport where injuries are going to happen. And, they are often severe.
"The Justin Sportsmedicine Team understands rodeo," DeMoss added later. "They know that if we don't compete, we don't get paid. They know the nature of cowboys and how determined and competitive we are. I have a l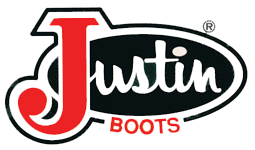 ot of respect for all of them and when they tell me what I should do, I'm going to do it."
In 2013, the team will again be providing medical services at rodeos. Additionally, they are continuing their quest to educate contestants and provide information on injury prevention. Their website, www.Justinsportsmedicine.com contains a first-aid section with basic information on injuries, taping, stretching and general health. It has become a great resource for high school and college rodeo athletes who are advancing in their career and hoping to eventually join the PRCA.
"We've seen a change in the athleticism of rodeo athletes through the program," said Rich. "Rodeo cowboys have always been athletes, but they haven't always treated themselves like athletes. Today, they have work out regimens; know about stretching and how to tape for injury prevention. I'd like to think the Justin Sportsmedicine program is somewhat responsible for that. Regardless, we do know the program is filling a vital need and nearly every day, we see someone who was injured returning to competition that we've been able to help. That's rewarding."