Justin Sportsmedicine Team offers rodeo contestants comprehensive medical care
Official Healthcare Provider of the Professional Rodeo Cowboys Association
FORT WORTH, Texas – When the Justin Sportsmedicine (JST) is at a rodeo, contestants know they will be treated as professional athletes and have the finest medical care available.  They know that any nagging injuries, bumps, and bruises will be given the attention necessary to keep them competing with the best available resources for injury prevention. In the event of an injury, these contestants rest assured that it will be treated comprehensively with the mission of getting them back in the arena as quickly as possible. That is exactly what the program was designed to do 41 years ago when it was founded and funded by the Justin Boot Company and started at just 10 rodeos as the official healthcare provider of the Professional Rodeo Cowboys Association (PRCA).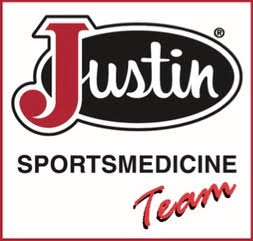 The Justin Sportsmedicine Team travels coast to coast providing services to over 125 rodeos and covering almost 600 performances annually. Throughout a year, the JST provides around 8,500 treatments while recording over 1,500 new injuries. Essentially this equates to 1.5 tons of ice, over 250 miles of tape and 3,000 hours of service. 
The success of the Justin Sportsmedicine Team can easily be measured by the reduction in occurrence and severity of injuries. Rodeo athletes are educated on injury prevention, but injuries are a fact of life in the arena. Preventing those injuries and then treating them when they do occur is the core of the program. It means contestants can be more competitive as they return to competition after injury.
2021 PRCA All Around and Saddle Bronc Riding Champion Stetson Wright states, "Knowing there is the Justin Sportsmedicine Team of professionals readily available to us cowboys, brings a sense of relief and comfort when we are climbing on the back of a horse or a bull. We are blessed to have the best standing by to help us when we need it."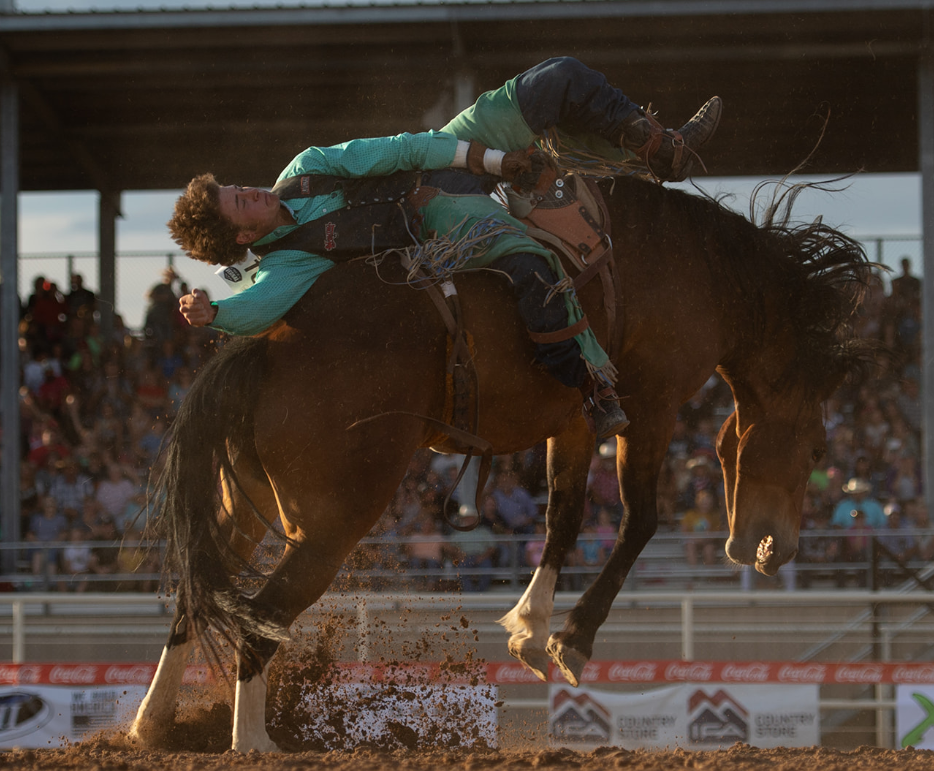 3X PRCA World Champion bareback rider Tim O'Connell states, "…they are a special group that makes modern day rodeo possible, they are truly a blessing to our sport as they prepare us to compete".
While the Justin Sportsmedicine Team utilizes full-time staff with a variety of medical backgrounds, they rely on local volunteers to make it successful.  "Coordinating our program with local medical physicians and clinicians is an integral part in our team's success," said Rick Foster, one of the Justin Sportsmedicine Teams Program Managers. "First of all, it gives us the opportunity to provide the type of healthcare these rodeo contestants need. Then in the case of an injury, we already know where to send them locally and have medical personnel that have relationships in the community. It makes it so much easier for the contestants and helps us provide the quality care so deserving to our rodeo athletes." 
Customized injury-reporting software is used to give accurate exchange of information regarding treatments and injuries. It also allows for the team to research and evaluate injury information within rodeo. Any member of the team in each event location can follow up on injured athlete's needs and proper care.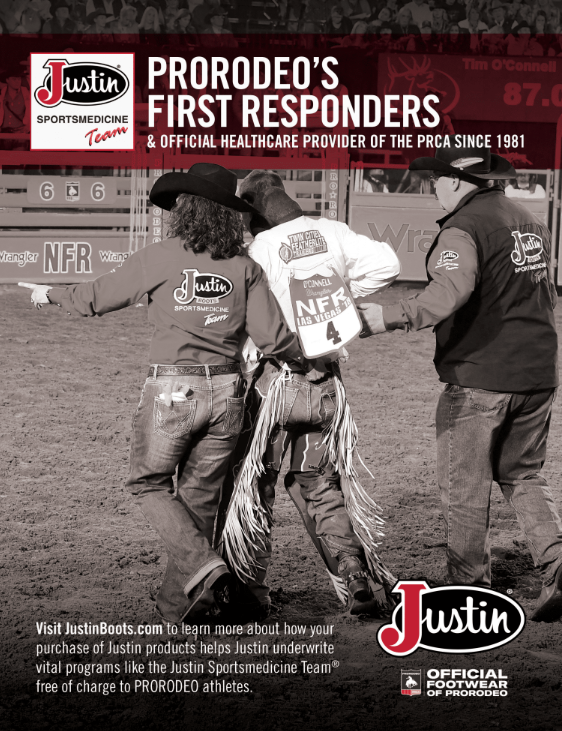 "We have definitely seen a decrease in the occurrence and severity of injuries," said Mike Rich, Executive Director of the Justin Sportsmedicine Team. "We've also had an increase in the number of treatments that we are providing. This tells us more contestants are utilizing the program with greater benefits. We have built relationships with the local medical community, committee members, and the contestants that are long standing," added Rich who took over the program thirteen years ago. "This program has many parts and without each one of those parts we wouldn't have seen the growth or success that we have had." 
Rodeo contestants pay to compete, and in order to earn any money in the arena they must be healthy. Incomes can be dramatically affected in the event of a serious injury. That is where the Justin Cowboy Crisis Fund (JCCF) steps in. The charitable organization provides 100% of all contributions for use by injured contestants to help them pay their bills until they can be competitive again. The JCCF can do this because all administrative costs are paid by the Justin Boot Company and the Professional Rodeo Cowboys Association. 
"The two organizations work hand-in-hand," In the event of an injury, we can help them with their medical needs and get them back in the arena as quickly and safely as possible. The Crisis Fund helps them pay their bills and take some of their worries away. Both programs show how much Justin Boots cares about the people involved in rodeo." 
About Justin Sportsmedicine Team
The first mobile professional sports medicine vehicle in North America, the Justin Sportsmedicine Team (JST) is the Official Healthcare Provider to the PRCA. For 40 (change to 41) years the JST has provided on-site, state-of-the-art medical treatment to rodeo competitors at no charge.  With more than 125 medical doctors and 475 athletic trainers and other clinicians, the JST network provides treatment to over 120(change to 125?) PRCA sanctioned rodeos. For more information on the Justin Sportsmedicine Team, visit www.justinsportsmedicine.com 
About Justin Cowboy Crisis Fund 
The Justin Cowboy Crisis Fund is a charitable organization designed to provide financial aid to professional rodeo athletes and their families in the event of catastrophic injury. Unique among today's numerous charitable organizations, the JCCF stands above the rest by dedicating 100 percent of all contributions received for disbursement to eligible applicants. For more on the JCCF, visit www.prorodeo.com
About Justin Boots® Justin Brands, Inc., a recognized leader in Western footwear, is a Berkshire-Hathaway corporation (NYSE: BRKa) and its divisions include Justin Boot Company, Tony Lama Company, Nocona Boot Company, Chippewa Boot Company and Justin Original Workboots.  For more about Justin Boot Company, visit www.justinboots.com