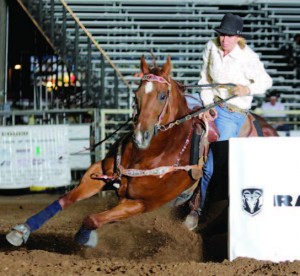 Vernal's Dinosaur Roundup Rodeo is one of the biggest events each year for Vernal, drawing in hundreds of riders and thousands in purse money.
The rodeo has a long history. It can be traced all the way back to 1932, when it was known as the Blue Mountain Rodeo. That event drew about 50 riders, and a 50-piece band to provide entertainment.
In its second year, the rodeo was known as the Uintah Basin Rodeo. That year it had 65 events, including bronc riding. In addition to the rodeo events, dances, boxing and wrestling bouts were on tap for attendees.
In its third year, 1934, the rodeo made its first charitable donations to help finance the completion of the Ashley and Davis LDS ward chapels.
The next year the Vernal Rodeo, as it was then known, had airplane stunts, roping, daily horse races and wild bronc riding.
Soon the rodeo was one of the largest events in the area.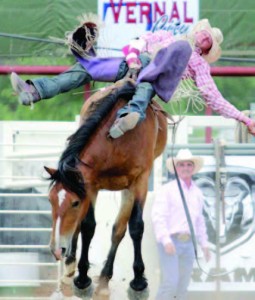 On Sept. 17, 1936 the Vernal Express reported "The Vernal Rodeo Committee can claim two triumphs. The greatest first-day crowd at any gathering in Vernal and the largest day crowd, equal to many gatherings at the UBIC."
By 1935 the rodeo committee started selecting rodeo royalty – a tradition that continues to this day.
At the end of the 1930s the rodeo was held at the end of August. By the 1940s, rodeo events were held in mid-July.
The first evening rodeo under lights was in 1948, with rodeo president Lawrence Siddoway and rodeo queen Nona Caldwell.
The rodeo has changed names over the years several more times, from the Vernal Professional Rodeo to the Vernal Championshipo Rodeo. In 1958 it became the Dinosaur Roundup Rodeo, which it has stayed ever since.
Today the rodeo has a large purse – $70,000, a good expansion from the $6,000 beginning. More than 700 contestants from around the world will come to participate in one of America's largest rodeos.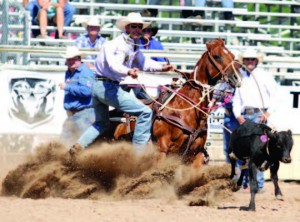 The rodeo has been voted by its contestants eight times as one of the premier events.
This year, it is set to thrill thousands.
The nationally-recognized rodeo is totally volunteer-run.
More than 400 people work on it year round. The Dinosaur Roundup Rodeo Committee appreciates the support from the Uintah Basin businesses and families. With the support of so many in the community, the event continues to delight thousands.