Join us Friday and Saturday night immediately following the rodeo performance for a concert from Nashville Recording artist and Uintah Basin native Charley Jenkins!
"Born country?" Exactly!!! Charley Jenkins has country roots that run deep. He was raised on a farm in Roosevelt, Utah where he learned how to rope, ride and work hard. Life on the Jenkins farm revolved around cows, horses and of course rodeo. Country music is all about a real cowboy's life like Charley's. "Country is who and what I am. It is only natural for me to sing the songs that I love and relate to." Charley's first album, Greatest Hours was written and produced by Charley with the help of his friend, Jordan Allen. With the success of this album and some personal advice from George Strait, Charley decided to push his career to a new level.
In the summer of 2001 Charley loaded up his truck with everything he owned and headed off to Nashville, Tennessee. It didn't take him long to get his foot in the door in the country music industry. Charley was soon working on Music Row for a song writing publishing company. It was here that Charley learned the "ins and outs" of the country business. He became personal friends with a number of Nashville "greats."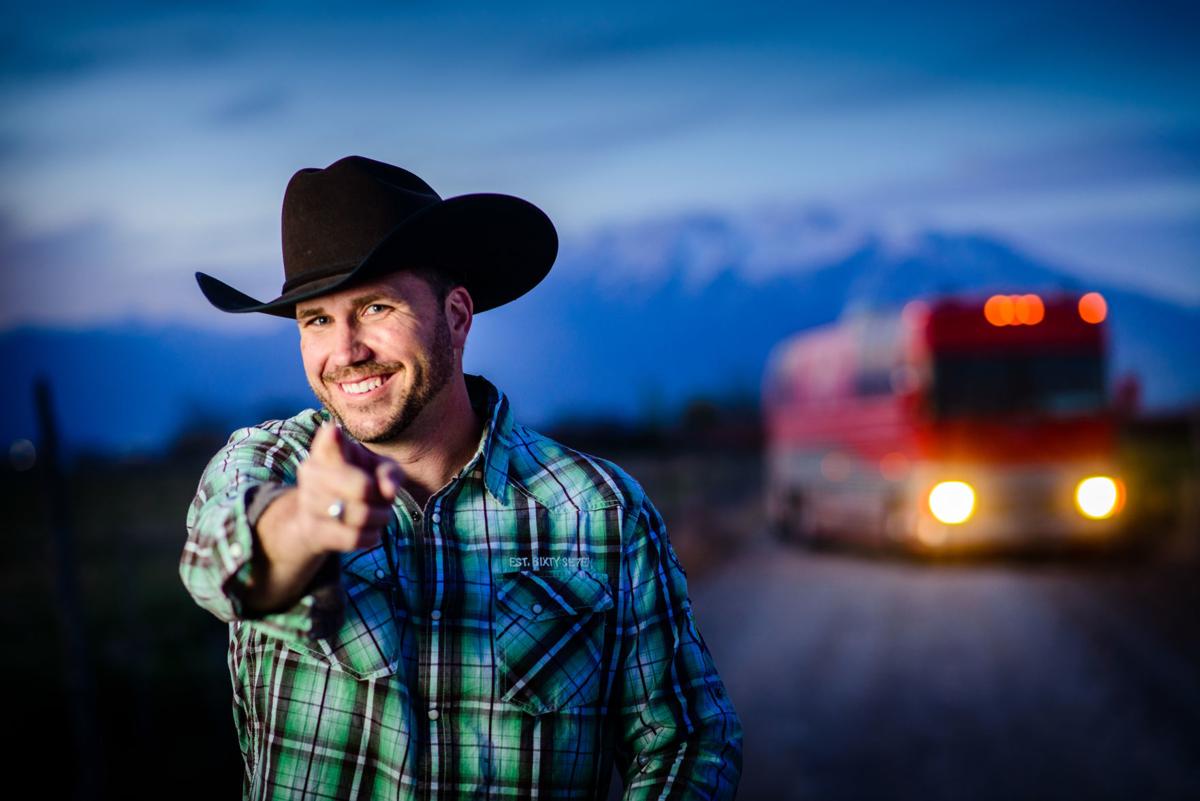 In the summer of 2008 Charley was selected out of 45,000 contestants to be one of 12 finalists to compete on Nashville Star which aired on NBC. He was also invited to be interviewed and sing on the nationwide popular Today Show in New York City.
Top Nashville writer, Tony Martin who has written 12 number one songs such as "Third Rock from the Sun", "Just To See You Smile", "Living and Living Well", and "Time Is Love" said this about Charley's album. "I love Charley's album, but it upset me that the song I love the most, 'As Long As I'm With You', is one I didn't write; Charley did."
Charley's career has been gaining tremendous momentum as he has opened for many top 20 country headliners including LeAnn Rimes, Alan Jackson, Lonestar, Montgomery Gentry, Kellie Pickler, Taylor Swift, Josh Turner and many others. Charley has sung country music for tens of thousands. He has an unusual ability to customize his show to fit the personality of any crowd. Dan Truman of Diamond Rio says this, "Charley Jenkins'. He's great! He's real, and he's full of energy and passion." That's what Charley is all about.
The 2023 Charley Jenkins Concert is sponsored by: