– 2018 Dinosaur Roundup Rodeo presented by BHI –
July 12, 13, & 14 at 7:30 PM Nightly
– Western Park Arena in Vernal, Utah –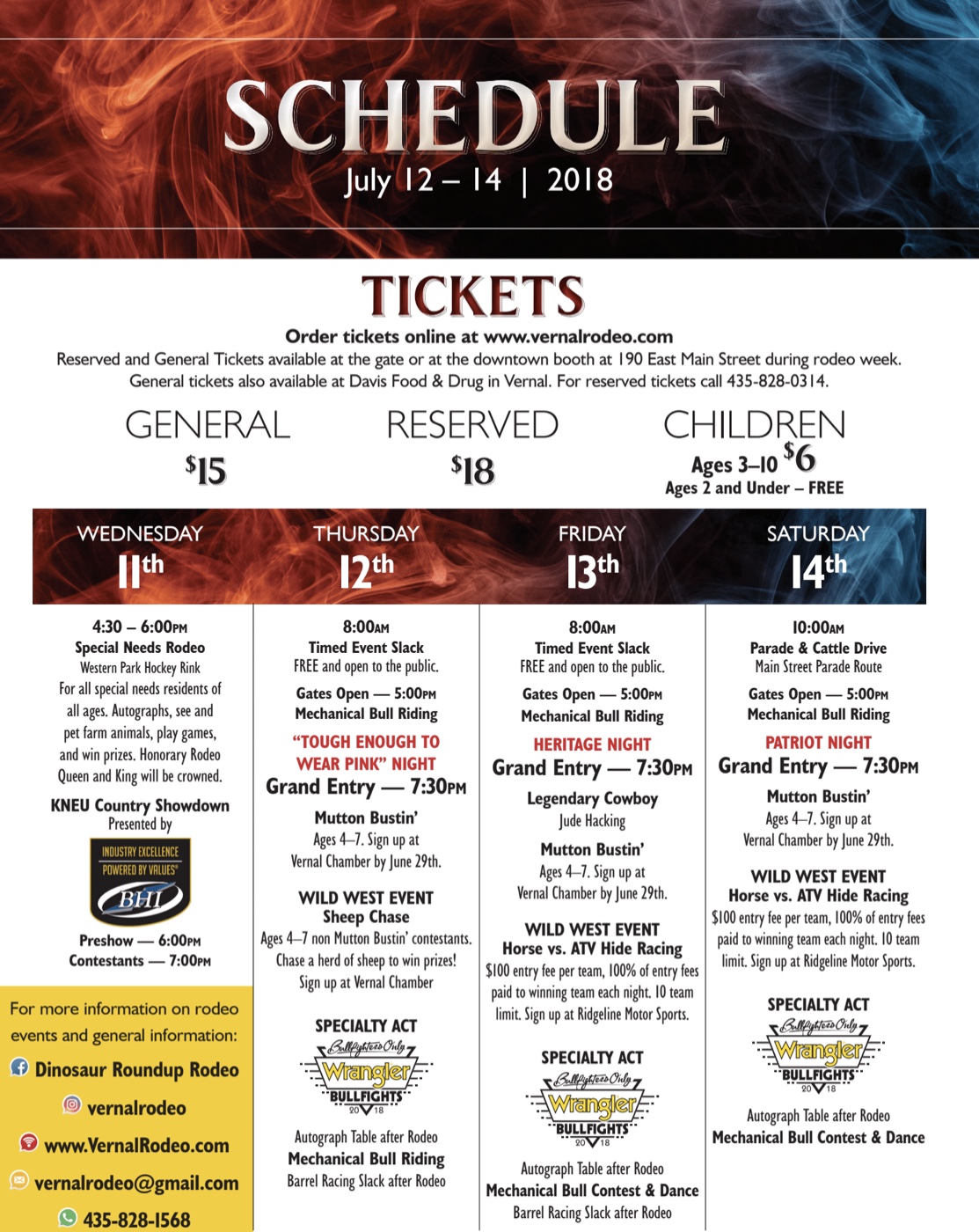 Tickets on sale now! Tickets also available at Davis Food and Drug, and at our Booth at 190 East Main Street during rodeo week. Tickets can also be purchased at the gate.
To sign up for Mutton Bustin', please download the 2018 Mutton Bustin Sign Up Form and deliver to the Vernal Chamber by June 29th.
To sign up for the Horse vs. ATV Hide Racing, please download the 2018 Hide Racing Form.
For Sponsorship Opportunities, please contact us at (435) 828-1568 or by email at vernalrodeo@gmail.com.
For Trade Show/ Concessions information, please download 2018 Trade Show Application Form.