2021 Legendary Cowboy is Burt DeLambert.
Burt was born May 5, 1937. In Craig, Colorado to Russell and Irene DeLambert. He went to work for the Brannon's in Sunbeam Colorado at 15 where he knew he enjoyed cattle and horses.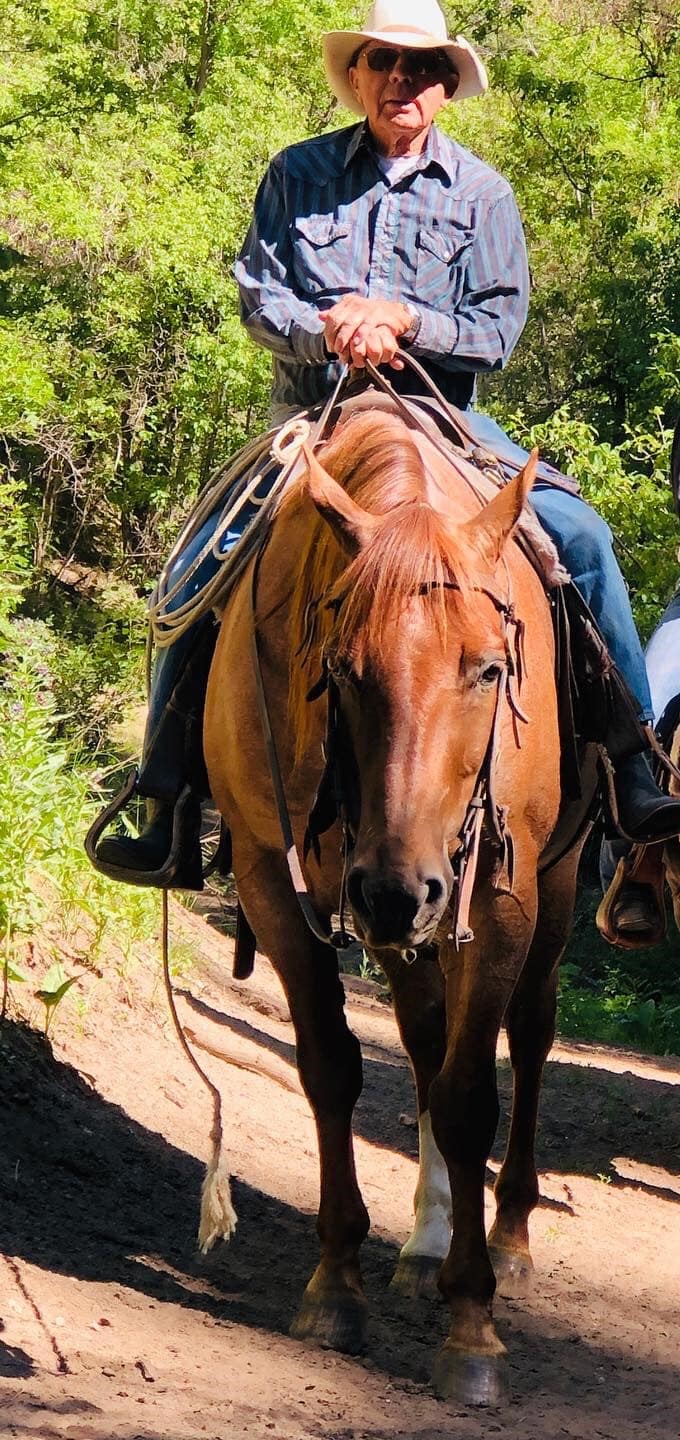 Burt went to work for the Wyo Hwy Dept in Wamsutter, Wy. This is where he met the love of his life, Christine Morris, they married in Nov. 1959, they remained in Wamsutter and had 2 daughters. In 1970 Burt bought a farm in Eden, Wy, then he found the ranch in the Book Cliffs. In the spring of 77 Burt and Christine packed up and moved with their youngest daughter, Irene to Main Canyon Ranch and leased out the place in Eden. Even though Eden was not the happening little town on the map, moving to Main Canyon was like moving back in time to the 1800's, no electricity, no form of communication, no running water, outhouses, and an all day project to get to town for supplies on a one lane dirt road.
Burt has remained at Main Canyon through some of the roughest and best cattle seasons, has seen many booms and busts in the oil field, watched as the other ranches were sold. Burt and Christine were featured in the Farm and Ranch magazine, as well as other articles that were published about Main Canyon Ranch over the years.
In 2001 their oldest grandson, Clayton McKeachnie moved out to Main Canyon and started working along side his grandfather, and still runs cattle today. This spring Burt asked Irene McKee to come back home to help her parents with the ranch, and their youngest grandson Jessy McKee also took over the majority of the day to day care of the cattle.
Burt and Christine have 6 grand kids, currently 12 great grand children – soon to be 13, and their first great great granddaughter arriving in August.
The Legendary Cowboy award is sponsored by Uintah County Cattlemen's Association.