2017 Legendary Cowboy is James G. Drollinger, CPA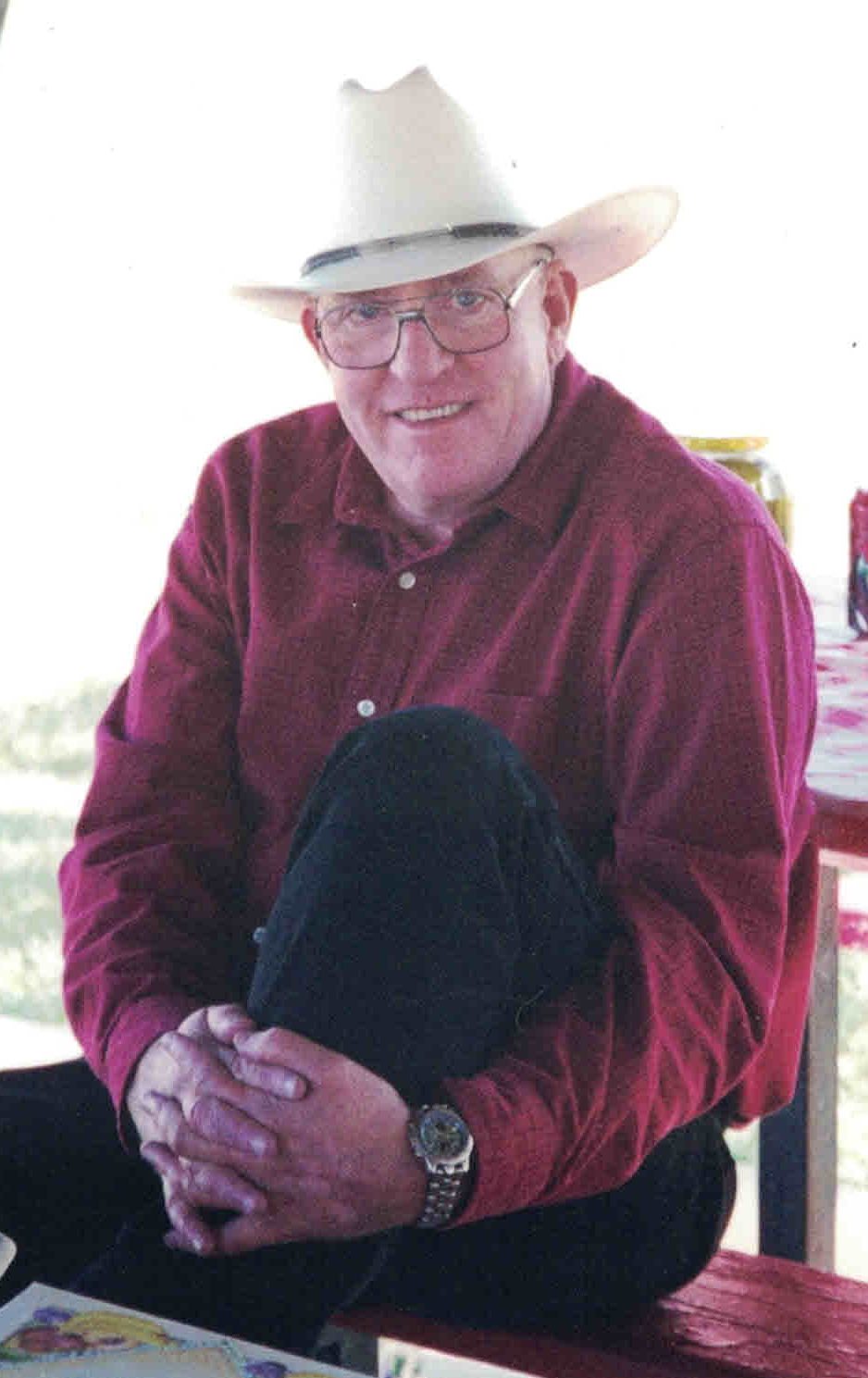 The Legendary Cowboy for the 2017 Dinosaur Roundup Rodeo is James G. Drollinger, CPA. Jim was born in loka, Utah, delivered-by a mid-wife on the living room table, Dec. 18, 1942.
From birth until about six years old, Jim's father had dairy cows. Around six years old, the family liquidated the herd except for three cows; from that time until age sixteen, the herd became Jim's responsibility. With his little red wagon and a ten gallon milk can, he delivered product every day to the milk man on the road in front of their home. That was where Jim credits learning at a very young age that actions had consequences if you didn't take care of your job properly. It was the greatest lesson a child could be allowed to learn. Jim thanks his father still every day for his foresight.
After graduating from Union High School, Jim attended Utah State University for one year before being called to serve a two and a half year LDS mission to Bavaria, Germany. Upon returning home, and with the help of his brother-in-law, Jay Gates, Jim enrolled at Stevens Henagar Business College to pursue a career as a Certified Public Accountant. On the first day of class, in Jim's own words, "I saw the most gorgeous girl, Donna Rydalch." They later started dating and were married late that fall. She was also studying accounting, which became a great blessing their entire business lives. She went to work that fall and together we were able to earn enough money to put Jim through college. During college, he worked in the CPA firm of Donald H. Pickett in Salt Lake City. The opportunity to both work and study accounting at the same time was invaluable.
After graduation, Jim had the opportunity to return to the Uintah Basin to open an accounting office in Vernal by McNeil Jr. Duncan, CPA, who had an office in Roosevelt. The firm in Vernal grew quickly, and as soon as Jim received his CPA license, the new firm he bought McNeil out of the Vernal firm and started out on his own with "The CPA Firm". In Jim's own words, "I was twenty-seven, obviously 10 feet tall and bullet proof. Life along the way did take all of that out of me." During the following years, "The CPA Firm" grew to be one of the largest firms in Utah with great partners that were instrumental in its growth. They were Kirk Jolley, Larry Brady, Steven Judd, Lloyd Winward, Robert Foley, DeLyle Ogden, and Michael Robinson. They also were very fortunate to have the greatest support staff in one office. Some who were with Jim for most of those years were Bob Nielsen, Marlene Atwood, Jay Gates, Melinda King, and Becky DeCol.
Early in his career, with the help of Gary and Rosalee Jessen of Altonah, Utah, Jim and Donna started acquiring cattle and property. They also gained help and much knowledge of the cattle business from George Ellis of Columbus, Montana from the Beartooth Hereford Ranch. Many times they partnered with them on some special animals, and eventually they got into the registered polled hereford business. There were countless phone calls over the years between Jim, Gary, and George at all times of the day and night, resolving on any issues that came up. Jim and Donna traveled to Canada, Montana and various other places to acquire the registered cattle that they needed to have some of the best cattle in the west.
The Drollingers partnered with Gary Jessen in the Golden Spike Grand Champion bull BT L 1 King Domino 78G in Ogden, Utah. Gary's whole family worked endlessly to make sure the cattle they took to cattle shows were presented the best that could be done. Along with Gary Jessen, Leo Brady (Brady's Cedar Rim Herefords), and Winterton Brothers Herefords (Ralph & Lynn) they hosted the "Best of Both" Sale at the Duchesne County Fairgrounds.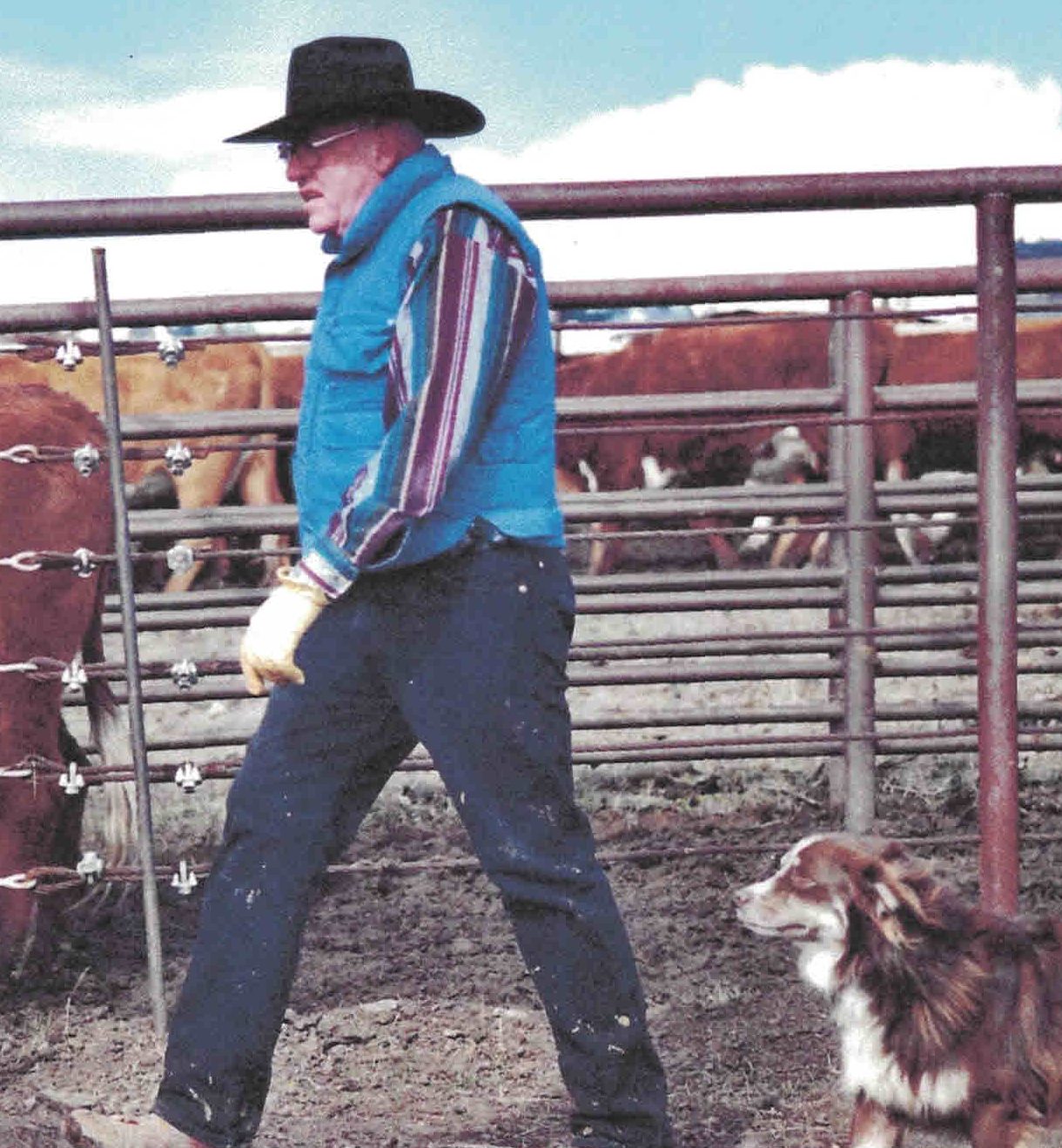 The Drollingers and Jessens were early pioneers in the embryo transplant program, working with Colorado State University in Fort Collins, Colorado, gathering and transplanting of embryos to recipient cows to perpetuate the best of cattle traits at a much faster pace. The Drollinger-Jessen team produced the first embryo transplant calf in the state of Utah. The night the calf was born Jim and Donna called Gary and he raced to Vernal to be there to see the new calf. The technology developed from this process progressed and soon became a common practice with humans, now allowing many families all over the world to have children that otherwise would not have been possible. Soon after this, Jim and Donna decided that they would have to give up the registered cattle business. With the CPA Firm and other things they were involved in, there was not enough time to devote to a registered cattle operation. As a result, they determined to have a full blown cattle dispersal. It was a huge undertaking for the Drollingers and without the help of Normon Newell, Gary and Rosalee Jessen, and their good friends from the Polled Hereford Association they could never have pulled it off. On Nov 8, 1975, they held the disbursement sale with Eddy Simms as the auctioneer. They sold over 140 registered animals and one exceptional bull calf, Advancer 12H, who sold for $10,000.
After the dispersal they began building a cattle herd of commercial cattle. The time requirements and the cost of producing were much easier than with a registered herd. In time, they put together a large herd of cattle and on both Diamond and Blue Mountains. Their herd became one of the largest herds in Utah and they raised all the hay for their winter requirements. In Jim's own words "I had the greatest people helping me over the years to make this possible. A few that come to mind are Donna, of course, who performed every function on the ranch known to man, all of our children (Scott, Robert, Renee, Curt, and "Jo"), R'Mon Chamberlain, Greg Hackford, Cliff Massey, Aaron Johnson, Dr. Douglas Murphy, Brett Woods, Shane Frost, Joe Hacking, Vance Merrill, Glade Holmes, Preston Graham, Doc Allen, Dan Griesemer, Larsen Caldwell, and many others that came on weekends." This all came to an end one day, about eighteen years ago when Jim was diagnosed with lupus and the doctors recommended he discontinue the cattle business. However, Jim couldn't stand to be out of the cattle business, and in December of 2016 he purchased 44 bred heifers.
In additional to all of Jim's professional and agricultural contributions, Jim ran a successful campaign for Vernal City Mayor. Jim also served as the treasurer for the Dinosaur Roundup Rodeo Committee. The Drollingers have served their community in countless ways since coming to Vernal. Jim and Donna have 5 children, 14 grandchildren, and 8 great-grandchildren.
The Legendary Cowboy award is sponsored by Uintah County Cattlemen's Association.