Gary Goodrich – 2023 Legendary Cowboy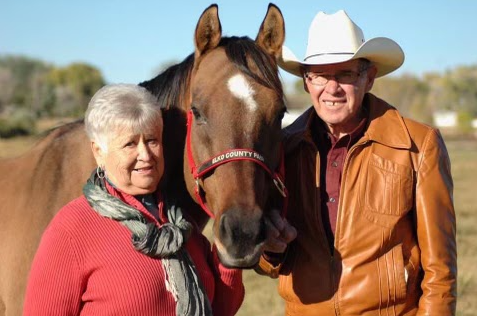 Gary was born in Bluebell, Utah and has lived there his whole life except for five years when his family moved to Maeser.  For more than 80 years, he has been a cowboy.  He started out riding (and breaking) many stick horses and at the age of four was riding his first horse around the farm.  The Goodrich family lived on a farm with horses, cattle and milk cows.  There were always plenty of chores and milking cows was one of the big ones.  Gary started milking cows by hand when he was six, sitting on a little stool.  He was eight when they purchased electric milking machines and was so excited as he watched the men put every part together.  
He started school the same day as his mother started school.  Since she was the teacher, he couldn't goof off much.  Gary and his two older brothers, Bruce and Ron, shared a horse their dad had bought named Cheyenne.  Every day when school was out, Gary would run home through the field to be the first to ride.  They had to ride bareback at first but later on got their first saddle.  The three brothers also built a cart for Cheyenne to pull.  He remembers always having a horse to ride and a good dog close behind to play with.  
When Gary got older, he started to rope and thought there was nothing more fun than roping.  Almost every weekend there was a rodeo to go to.  He was a member of the Western Slope Rodeo Association and competed in calf roping and team roping, winning quite a few buckles and trophies.  In 1957 he married Nonalee Holgate.  They have been married for 64 years and are the parents of six children:  Kim Fisher, Linda Rosewood, Sandy Ames, Jodi Wadsworth, Jamie Thacker and Scott Goodrich.
Gary was hired to break and train race horses in Vernal in 1963.  From there he started training his own horses for flat saddle and chariot racing.   At a rodeo and race meet in Craig, Colorado, he entered the calf roping and also entered a mare in a quarter mile race.  As Gary was ponying the mare to the starting gate, he heard his name called to rope his calf.  He handed the mare off to his dad, ran through the infield and jumped on his horse to rope.  It was pretty wild for a bit but he ended up winning the calf roping and the mare ran second in her race.   Gary also raised and trained the outstanding buckskin mare Mandy Flo.  She won 7 races on the track as a 2-yr old and 10 races as a 3-yr old.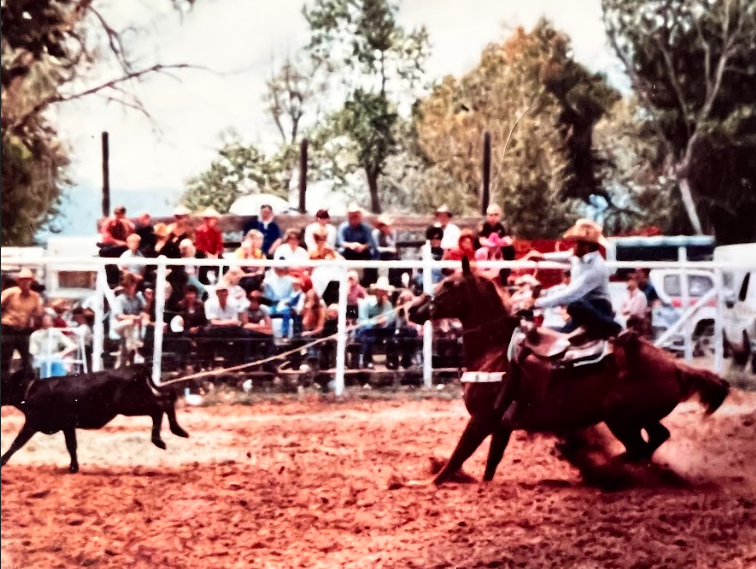 Gary has roped in every rodeo in the Uintah Basin including the Dinosaur Roundup Rodeo.  In 1970, he won the calf roping and his daughter Kim won the barrel racing at the Dinosaur Roundup.  In addition to rodeos, flat saddle and chariot racing, the Goodrich Family has shown horses in halter classes, roping classes, and working cow horse classes.  Gary was in charge of the Duchesne County Fair Rodeo for many years.  When his children were involved with high school rodeo, Gary and Nonalee stepped up and made it possible for other kids go to high school rodeos.  
Even at age 85, you will still find Gary helping with the horses and livestock or attending a rodeo or the horse races with his family.  In his words, "I'm not ready to be turned out to pasture yet!"
The Legendary Cowboy award is sponsored by Uintah County Cattlemen's Association.