Do you have what it takes to ride the Mechanical Bull at the Dinosaur Roundup? Come test your skill on one of our two bulls from A&P Mechanical Bulls! With two bulls, all ages can enjoy the fun and test their luck before, during, or after the rodeo! The mechanical bulls will be located in the vendor/trade show area near the race track.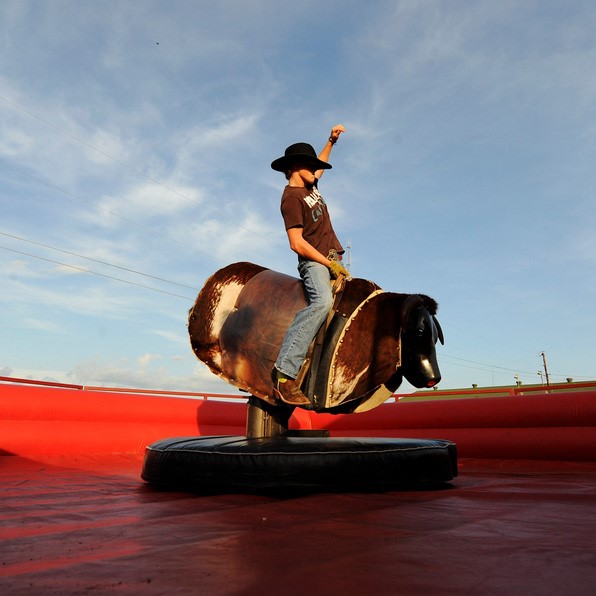 Mechanical Bull riding opens at 5 pm each day when the gates to Western Park open, and will remain open until midnight.
On Thursday, we'll have mechanical bull contests for ages 0-18, and mechanical bull contests for ages 18+ on Friday and Saturday Night after the rodeo. Come try your hand or cheer on the other competitors!
The Mechanical Bull is sponsored by: