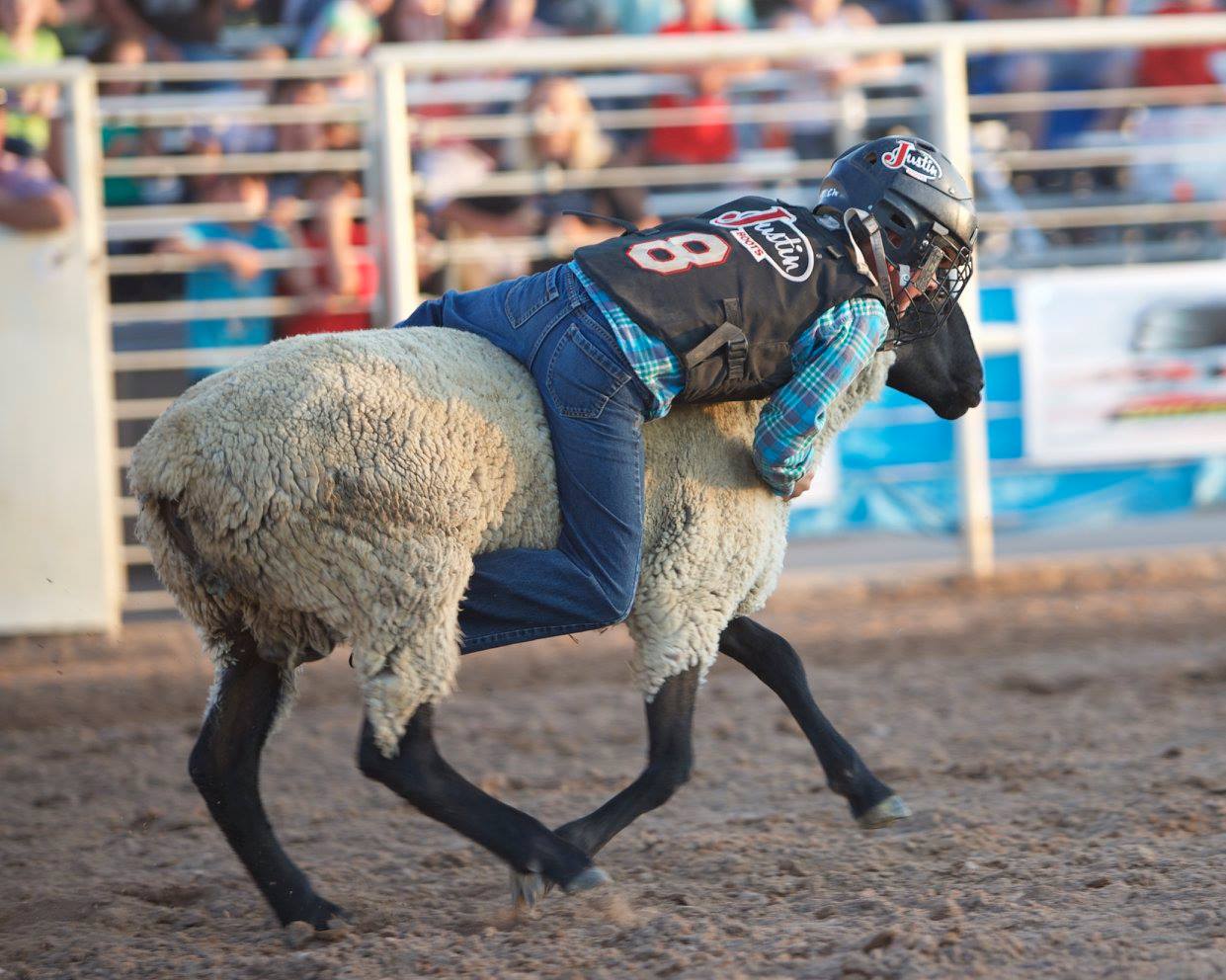 Mutton Bustin' is one of the most popular events at the Dinosaur Roundup Rodeo. Young cowboys and cowgirls that weigh less than 75 pounds and are between the ages of 4 to 7 hang on to the wool of the sheep, and try to stay on as long as possible. The rider can earn up to 100 points, based on how well and how long he or she stays aboard. Each night, the winner receives a trophy, and all riders receive a Justin Boots belt buckle and bandana.
We will have 10 Mutton Bustin' riders each night, which will be selected by random draw from the pool of applicants. 2020 Registration for the Mutton Bustin' will begin June 15th. To register, please complete the following form online by June 25th at 5 PM:
Alternatively, the 2020 Application may be printed and delivered to the Vernal Area Chamber of Commerce by June 25th at 5 PM.
10 candidates for each rodeo performance (40 Total) will be chosen by random lottery. All candidates will be notified by email if they have been selected to compete by Monday, June 29th. Selected candidates must confirm participation within 24 hours by email. Candidates who do not confirm their selection within this time frame will forfeit their position, and a new candidate will be chosen.
Mutton Bustin' participants will be required to purchase rodeo tickets since all seats will be reserved this year. A concessions voucher will be given to each Mutton Bustin' participant to offset the cost of the rodeo ticket purchase.
This year's Mutton Bustin' is sponsored by: