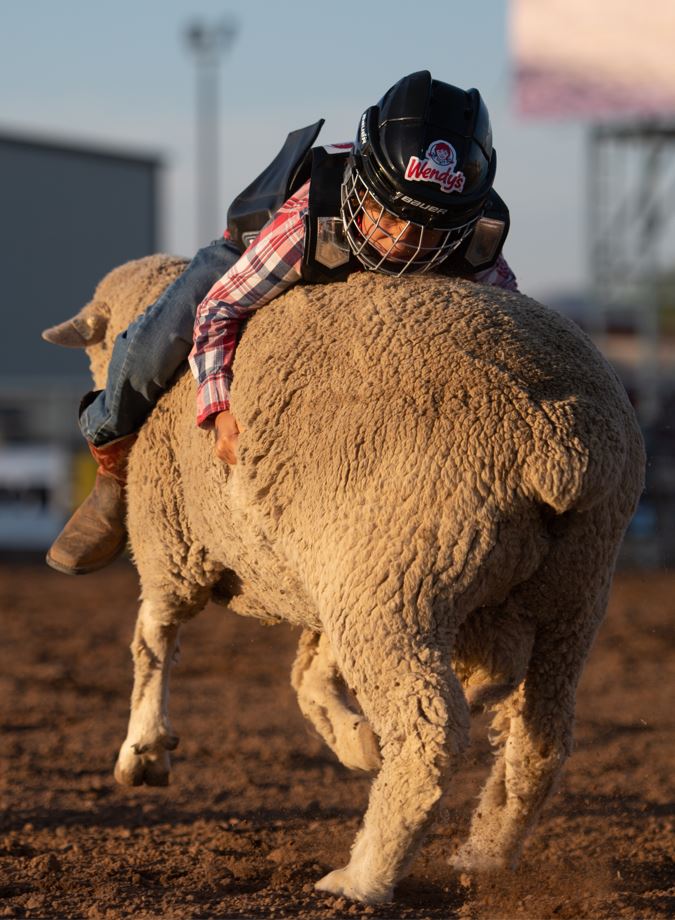 Mutton Busting is one of the most popular events at the Dinosaur Roundup Rodeo. Young cowboys and cowgirls that weigh less than 70 pounds and are between the ages of 4 to 7 hang on to the wool of the sheep, and try to stay on as long as possible. The rider can earn up to 100 points, based on how well and how long he or she stays aboard. 
We will have 10 Mutton Busting riders each night, which will be selected by random draw from the pool of applicants.
2022 Registration for the Mutton Busting closed June 10th. Entries for the 2023 Mutton Busting will begin June 1, 2023.
This year's Mutton Busting is sponsored by: