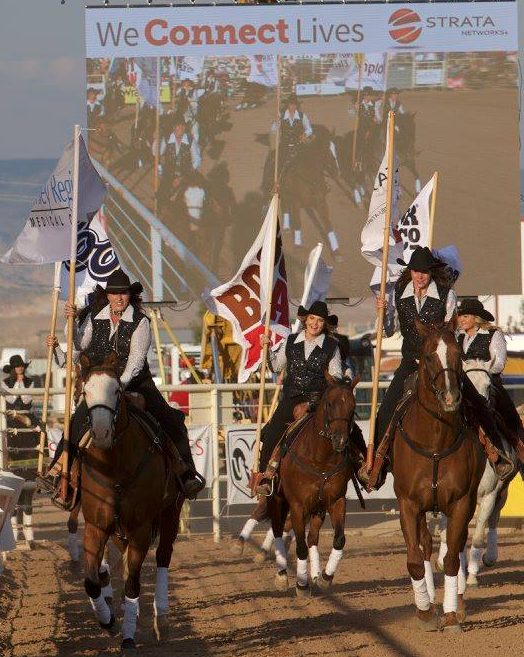 The Dinosaur Roundup Rodeo is a Utah not-for-profit corporation recognized by the Internal Revenue Service as a charitable, tax-exempt organization pursuant to section 501(c)(3) of the Internal Revenue Code. The Dinosaur Roundup Rodeo committee is powered 100% by volunteers. All donations and sponsorships help to pay for the cost of rodeo production and to fulfill the the organization's mission of educating the community through the preservation and promotion of our country's western heritage and the American Cowboy.
The Dinosaur Roundup Rodeo is one of the largest events in Northeastern Utah, and the only professional sporting event within 75 miles. Over 15,000 people attend the rodeo each year as spectators, contestants, volunteers, and community members. The advertising and public relations benefits from sponsoring the rodeo will last many years.
Please contact us by phone/text at 435-828-1568 or by email at vernalrodeo@gmail.com for more information regarding sponsor opportunities.