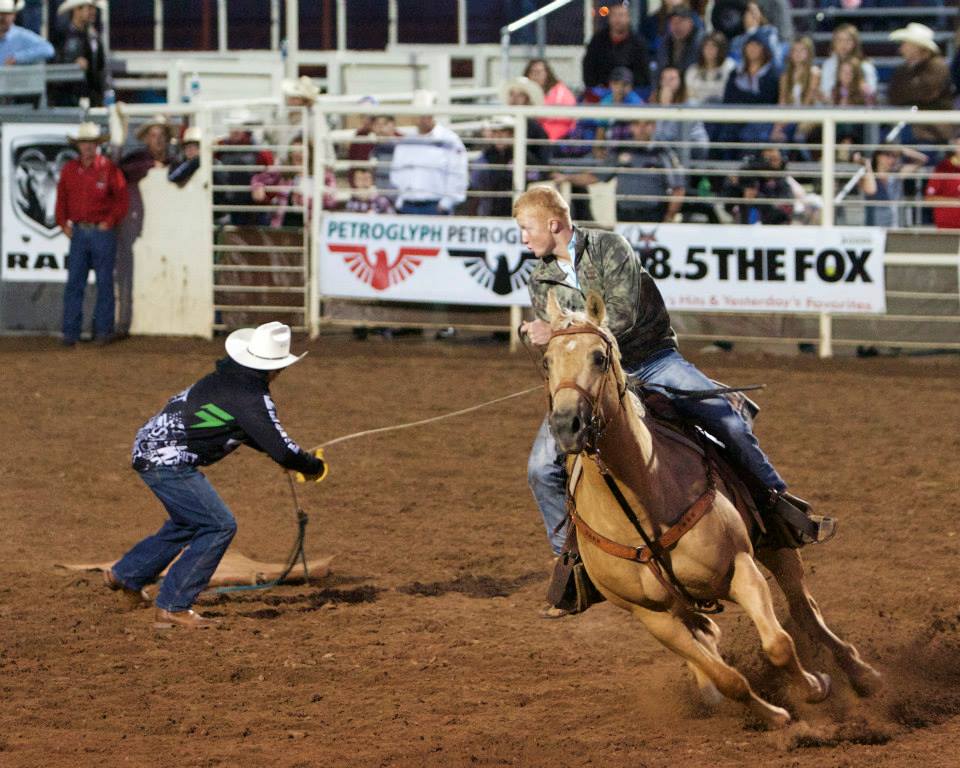 People looking for a little zany fun and local entertainment during Vernal's Dinosaur Roundup Rodeo need look no further than the Hide Racing. They can even take part themselves!
People can enter up to the day of the events; the committee encourages people to enter as early as possible. One team member must be 18 years or older, and all team members must wear jeans, long sleeve shirts, and boots. ATV drivers must wear a helmet, goggles, and gloves.
For 2017, we'll be adding a new twist to the hide racing: horses vs. ATVs. Hide Racing is a two-member sport. One person will ride a horse or ATV down the arena around a barrel, dragging a piece of cow hide behind it on a rope. The other team member jumps on the cow hide and holds on to the rope.
Two-person teams can enter for $125 each for any night. We will pay $1,000 to the winning team. Sign ups will begin June 19 at Ridgeline Motor Sports at 543 E Main Street in Vernal, and will remain open until full. The Hide Racing Form can also be downloaded and delivered to Ridgeline Motor Sports. We will have 10 teams each night.
For more information about the Wild West Events, text or call 435-219-2413.
Regular Hide race from 2017 Friday night. Donald Massey Hammer,Down,Kid PRCA Rodeo

Posted by Dinosaur Roundup Rodeo on Saturday, July 15, 2017
This year's Wild West Events are sponsored by: