People looking for a little zany fun and local entertainment during Vernal's Dinosaur Roundup Rodeo need look no further than the Wild West Events! These hometown events always bring the hometown crowd to its feet, and teams can win cold, hard cash! People may enter multiple Wild West Events! 
The Wild West Events for 2023 are Sheep Chasing, Donkey Racing, and Bubble Ball Racing! Registration is  open until filled!
Sheep Chasing – Thursday
Children ages 4-7 who applied for the Mutton Busting but were not selected to compete are eligible to participate! They will chase sheep around the arena to collect  ribbons that are attached to the sheep wool. Ribbons are redeemed for great prizes!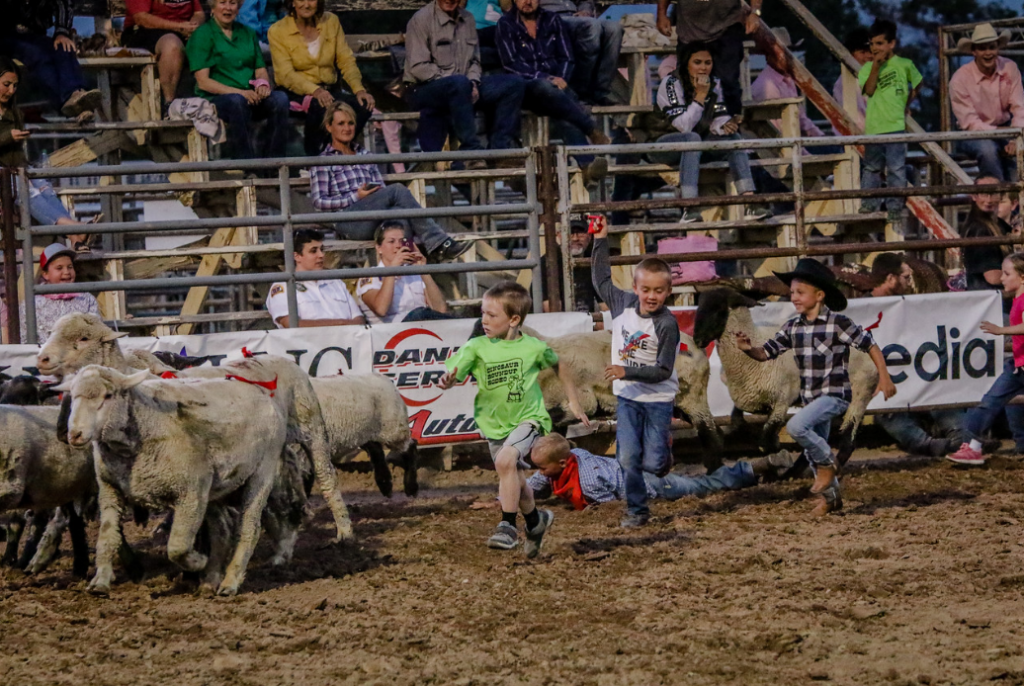 Donkey Racing – Friday – $50 Entry Fee per Team: Registration is Full
A two person team competes to race their donkey around a barrel at the opposite end of the arena. One person will mount the donkey while the other team member pushes or pulls the donkey to the other end of the arena, and then the team members switch places to return to the front of the bucking chutes. The first team back wins $250.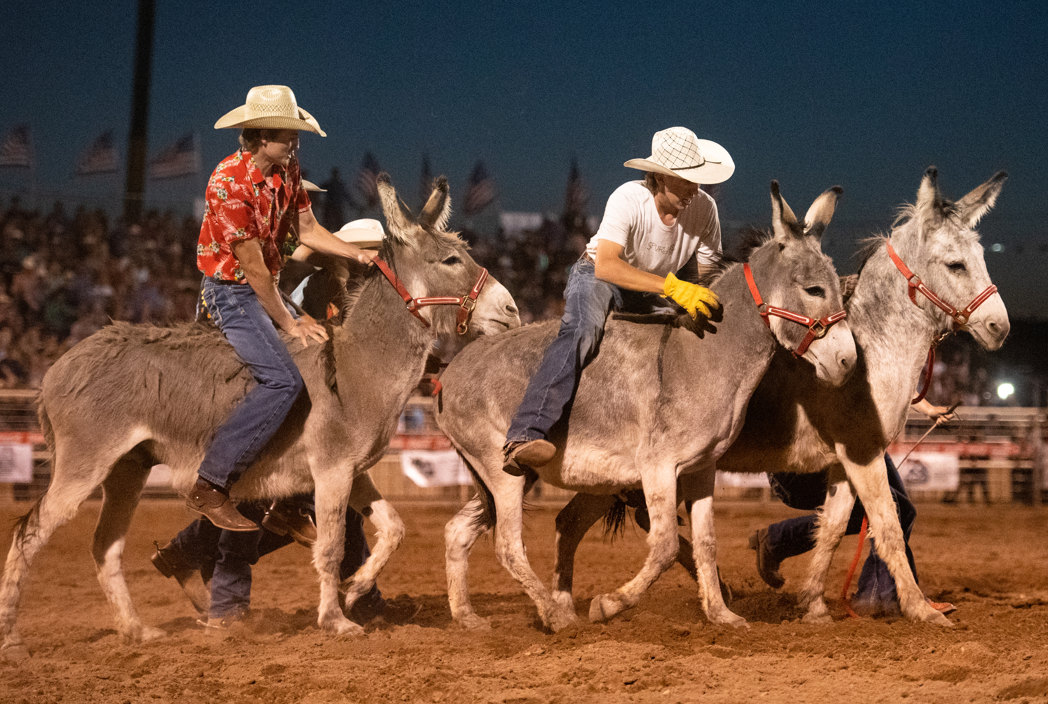 Bubble Ball Racing – Saturday – $50 Entry Fee per Person: Register Here
Ten brave individuals will wear a large bubble ball in the arena, and line up at one end of the arena. Contestants will race towards the other end of the arena while a bull is turned loose in the arena. The first contestant to race around the barrel and return to the starting line will win $500!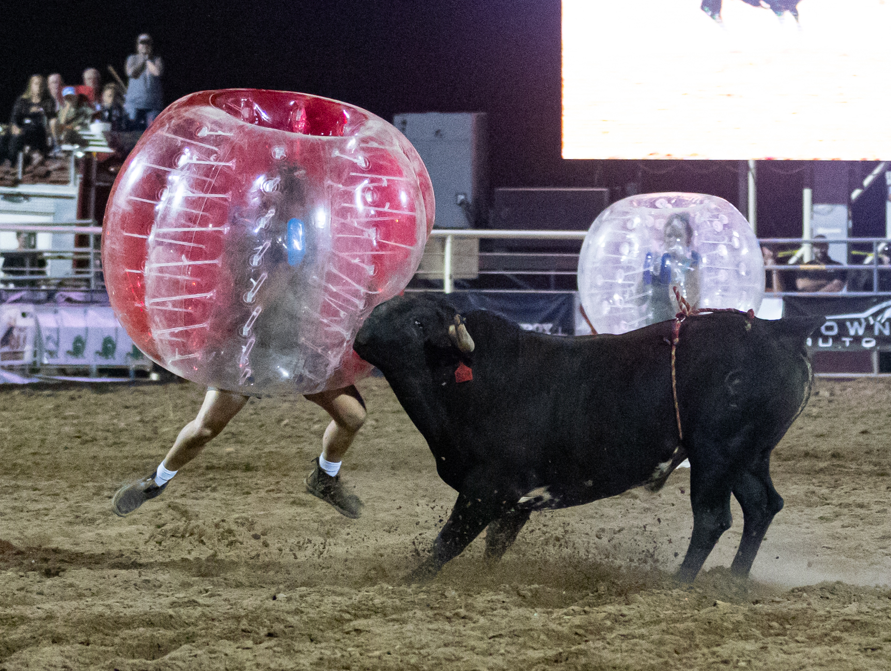 For more information about the Wild West Events, text or call 435-828-1568.
Registration will begin June 16th, and remain open until full!
This year's Wild West Events are sponsored by: